As we celebrate the start of another beautiful year here in the White Mountains of New Hampshire, there's never been a better time to whisk your sweetheart off to a romantic getaway – and there's no better place to do that than our luxurious Bed and Breakfast in New Hampshire. We offer an unbeatable cozy mountain getaway in the heart of New Hampshire's gorgeous white mountains, near top-rated attractions like Franconia State Park, Cannon Mountain, Mount Washington, and more.
Winter is the perfect time to enjoy romantic getaways and our Bed and Breakfast in New Hampshire. Sure, Valentine's Day is just around the corner – but by no means is that – or should that be – the only day of the year to treat your loved one to an unforgettable couple's getaway. Whether you enjoy various snowsports like downhill skiing and snowboarding, cross-country skiing, snowshoeing, snowmobiling, and more, or you just want to get away from the ordinary and treat yourself to a cozy getaway, our Bed and Breakfast in New Hampshire is exactly what you're looking for.
New Hampshire's White Mountains are a breathtaking winter wonderland, a bustling summer playground, and a colorful fall retreat. No matter the time of year you visit our Bed and Breakfast in New Hampshire, you'll be guaranteed unbeatable hospitality, just the right touch of luxury, exquisite (and convenient!) dining, and so much more. Are you ready to treat your sweetheart to the most romantic getaway of the year? Book your romantic getaway at our Bed and Breakfast in New Hampshire today!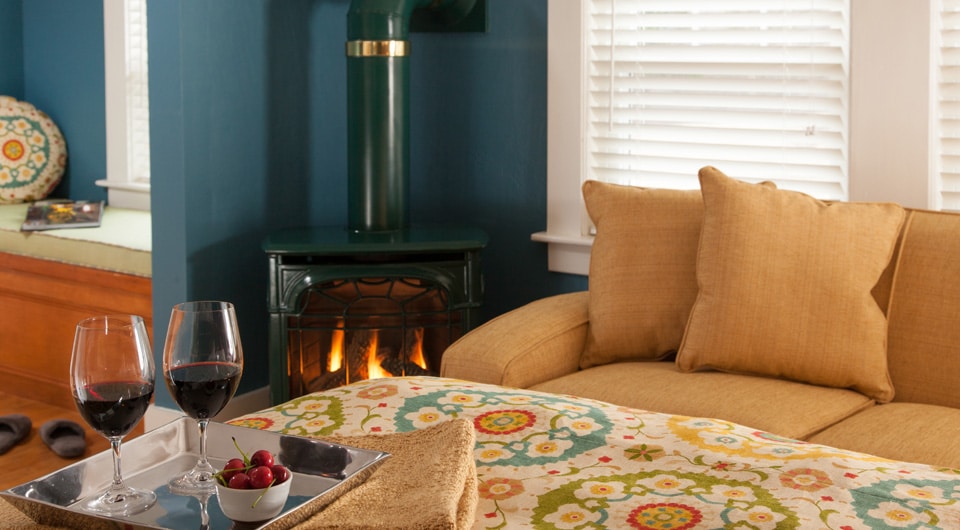 Best Bed and Breakfast in New Hampshire
Romance is on the hearts and minds of many at this time of year, though truthfully, it's always something we're thinking about and planning for at our beautiful and romantic Bed and Breakfast in New Hampshire. The White Mountains are an exceptionally beautiful part of the state, and this rugged mountain beauty is, at least in part, what makes the area such a popular choice for couples to spend romantic getaways.
Whether you have upcoming special occasions to celebrate or just want somewhere romantic to relax and unwind together, there's truly nowhere else in the White Mountains quite like our Bed and Breakfast in New Hampshire. We pride ourselves on offering exceptional hospitality, something you'll feel from the moment you arrive at our gorgeous New Hampshire Inn.
Our Bed and Breakfast in New Hampshire offers several guest rooms for you to choose from, in addition to a more intimate guest experience in our separate vacation cottages. Each of these guest spaces has been thoughtfully decorated and comes with a wonderful range of amenities. Some even include added indulgences like double whirlpool bathtubs, fireplaces, private porches, and more.
Linger long in bed and let us take care of breakfast for you. Each morning of your stay at our Bed and Breakfast in New Hampshire, we'll treat you to a made-from-scratch, gourmet breakfast that provides the perfect fuel for whatever lies in store that day. It's one of the simplest pleasures in life and one we thoroughly enjoy providing for our guests. The delicious food certainly doesn't stop there, though.
Our Bed and Breakfast in New Hampshire also offer one of the best restaurants in the White Mountains – an added perk for guests staying with us. Once you've come back for an afternoon break, there's no need to get bundled up and head back out. Sugar Hill Inn's award-winning restaurant has been the recipient of the Distinguished Restaurant Award of North America and the Wine Spectator Award multiple times. The dining experience at the Sugar Hill Inn is an integral part of your stay at our Bed and Breakfast in New Hampshire and one that gets rave reviews from guests. 
Before dinner, we're happy to share a cocktail, beer, or glass of wine with you, as you share your days' adventures with us and other guests. Enjoy your dinner under ambient candlelight and the dancing flames of a cozy fire.  It's the perfect place for intimate conversation and is just another reason our Bed and Breakfast in New Hampshire is regarded as one of the most romantic getaways in New Hampshire.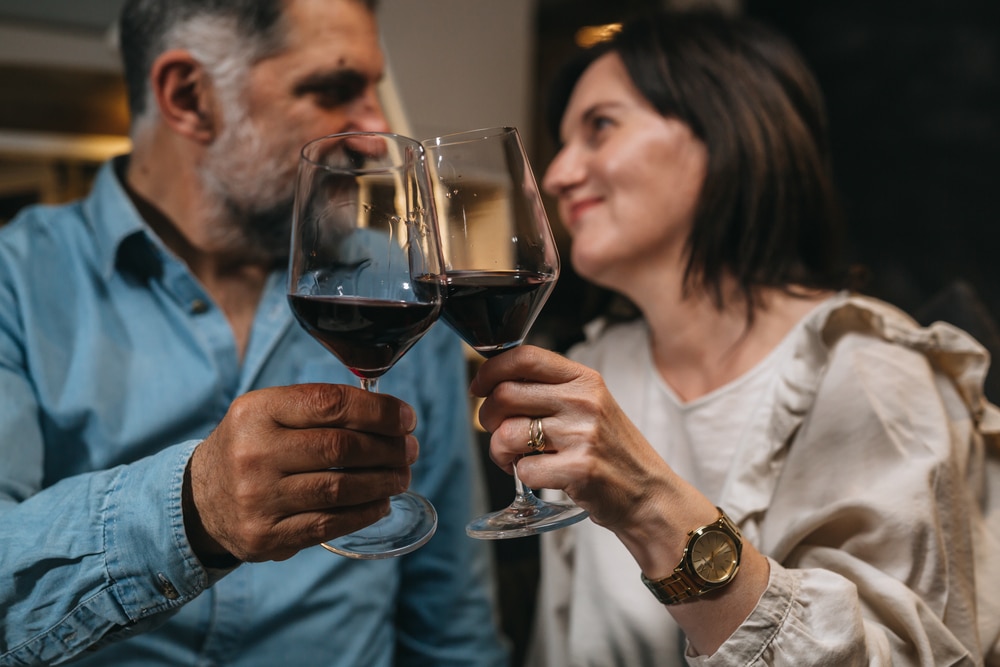 How to Enjoy Your Couple's Getaway in New Hampshire
With beautiful mountain scenery right out your window and breakfast and dinner taken care of, there's little reason to venture beyond the cozy walls of our Bed and Breakfast in New Hampshire. Even so, there's a number of charming towns and an outdoor lover's playground beyond our doors. There's no shortage of things to do in the White Mountains, especially for couples who love to get out and explore.
The snow will be around for a while longer, so here are just a few of our favorite things to do in the White Mountains during these wintry months:
Enjoy a peaceful afternoon snowshoeing through the stunning forests of the White Mountains. The Inn has two pairs of snowshoes available on first-come-first-serve bases.
Alternatively, there are plenty of cross-country ski trails in the White Mountains.
Enjoy some of the top New Hampshire Ski Resorts, such as Cannon Mountain, Bretton Woods, and Loon Mountain.
Go ice skating at the Waterville Valley Ice Arena.
Take a romantic and old-fashioned sleigh ride through your very own winter wonderland at The Mount Washington Hotel.
Take a ride on the snowcoach up Mount Washington Auto Road, and enjoy the breathtaking scenery from the top of the Mount Washington Summit.
Enjoy some wine tasting at places like Hermit Woods Winery and Seven Birches Winery.
Take a break from the outdoors and do some shopping in the charming towns of the White Mountains, including our very own scenic village of Sugar Hill.
Make the most of 2023, and start planning your romantic getaways to our Bed and Breakfast in New Hampshire today!