Our New Hampshire Vacation Guide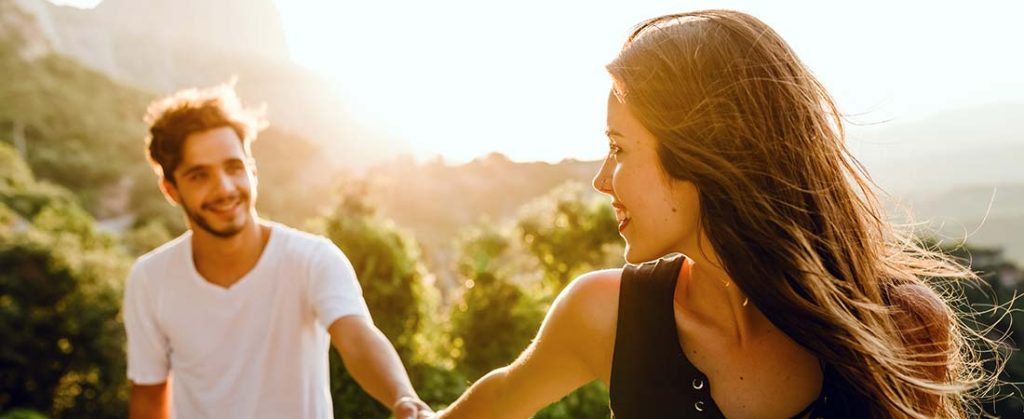 Warm Weather Vacation Guide to New Hampshire
Day 1 – The White Mountains of New Hampshire
Enjoy the homemade breakfast at the Sugar Hill Inn.
Drive through beautiful Franconia Notch and hike the Flume Gorge. That's where you'll find a breathtaking waterfall. In the fall, you'll see how extraordinary the fall foliage colors can be. Don't forget to bring your camera.
Enjoy a late lunch in Littleton, New Hampshire at a local restaurant like Schilling's Brewery on the waterfront or The Little Grill for some Mexican style fare.
Head back to the inn and spend the afternoon relaxing at our beautiful pool.
Don't miss our snacks in the tavern at 4:00 pm.
Enjoy a delicious dinner in our dining room and make friends in our tavern.
If you're not ready for bed yet, enjoy the games in our library over a glass of whiskey.
Day 2 – Local New Hampshire Hiking, Great Hiking, and Local Microbrews
Head up the street to Polly's Pancake Parlor to have another great breakfast in Sugar Hill.
Hike one of the dozens of trails the Appalachian Mountain Club recommends. Our favorite trails include Sabbaday Falls, Zealand Falls, and Lonesome Lake.
After a long day of hiking, enjoy a drink at one of our local breweries. Rek-lis Brewery and the Iron Furnace Brewery are two of our favorite local spots.
Day 3 – Local New Hampshire Favorites & Enjoy Local Lakes
The menu at the Sugar Hill changes for breakfast each day. What will you try today? Homemade waffles? Pancakes?
Guests looking to relax will enjoy the beauty of Echo Lake. Echo Lake offers views of the mountains, boating, and swimming.
Guests looking for a more strenuous day out enjoy hiking the Franconia Ridge, Artist's Bluff, and Bridal Veil Falls.
If shopping is more your style, don't miss visiting King Arthur Flour and Simon Pierce. King Arthur Flour is world-famous baking supply company that sells treats at its headquarters. Simon Pierce specializes in handblown glass and they have a great cafe at their workshop.
Try one of our favorite romantic restaurants. Juniper's at the Wildflower Inn has gorgeous views.
Day 4 – Mt. Washington & Best of New Hampshire
Head to the Mt. Washington Auto Road and drive up one of the world's tallest mountains. You can also take the Cog Railway up to the top of Mt. Washington and it is an unforgettable trip.
On the way home, stop at the Mt. Washington Hotel. Enjoy lunch on their breathtaking porch with panoramic views.
Celebrate your last night with a romantic dinner at the Sugar Hill Inn. Spend the rest of the night drinking champagne in your soaking tub with the stars overhead.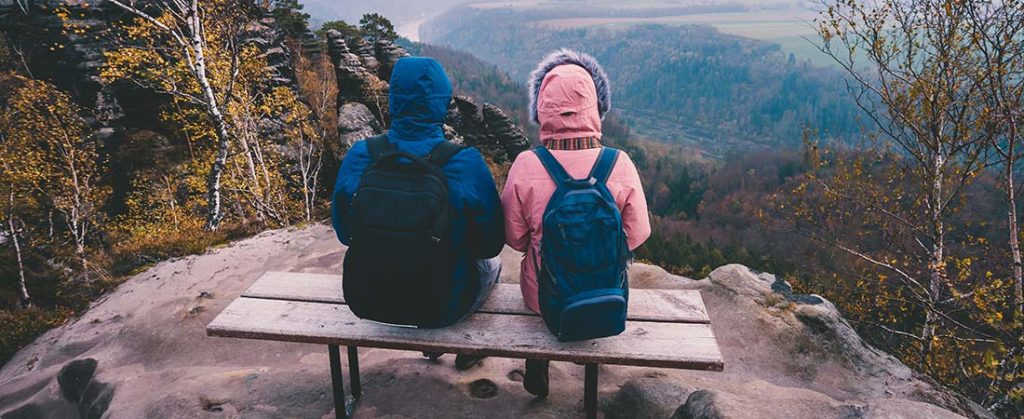 Cold Weather Vacation Guide to New Hampshire
Day 1 – Let's Go Skiing! Vacation Guide to best New Hampshire Ski Slops
Let our homemade breakfasts fill you up!
Guests of the Sugar Hill Inn have access to discounted skiing at Cannon Mountain, Bretton Woods, and Loon Mountain.
After a long day of skiing, come back to the inn relax with someone you love in front of a roaring fire.
Enjoy your first romantic dinner at the Sugar Hill Inn. Guests love that we offer dining on-site. The fireplaces at dinner are lovely.
Day 2 – Snowmobiling, Dog Sledding and more
Try a new winter sport like snowmobiling, dog sledding, or cross country skiing. We have snowshoes available at the inn. Try ice skating on the longest skating trail in the United States, at Lake Morey.
Guests looking for less of a workout enjoy sleigh rides and shopping.
Visit the world's longest candy counter at Chutter's in Littleton and our area's many antique stores.
Dinner at the Sugar Hill Inn is an unforgettable experience. We offer four and five-course dinners.
Day 3 – Hiking and Relaxing Vacation Guide
Plan a spectacular winter hike to a frozen waterfall. Sabbaday Falls is one of our favorite spots to visit in Winter.
Treat yourself to a massage in our spa.
Enjoy dinner in the town of Lincoln at a popular spot like Gypsy Cafe or La Vista.
Guests love to visit the Ice Castles in Lincoln, NH at night and take photos.