If there's one thing the White Mountains are known for, it's hiking.  There are so many great hikes in the White Mountains worth taking, and this is the perfect year to do just that! Sometimes, however, it can feel overwhelming when it comes time to choose a trail – there are just so many wonderful hikes in the White Mountains to choose from!  Whether you're looking for an adventurous day-long climb, or something a bit shorter and light-hearted, you'll find what you're looking for in terms of scenery and level of challenge.
When it comes to where to stay in the White Mountains, there's one choice for lodging that stands far out above the rest, and that is the luxurious Sugar Hill Inn.  Our New Hampshire Bed and Breakfast offers a broad range of guest rooms, including private and luxurious cottages. On-site is also a gourmet restaurant, serving up an incredible dinner after you've returned from your hikes in the White Mountains. Our rooms book up quickly in the summer and fall, so make sure to reserve your space at our stunning White Mountains Bed and Breakfast today!
7 Great Hikes in the White Mountains for 2021
Every year, there are millions of people who come to the White Mountains for hiking, skiing, fall foliage, and other outdoor adventures. The vast outdoors and fresh mountain air have been an appealing getaway destination throughout the COVID pandemic, and we expect that to continue for the remainder of the year. As the weather warms up this spring and into summer, avid hikers will descend on the White Mountains to enjoy the scenery, as well as to see the area's most popular attractions.  From stunning waterfalls and covered bridges to the majestic Mount Washington and scenic drives, there's no shortage of things to do or hikes in the White Mountains to take this summer.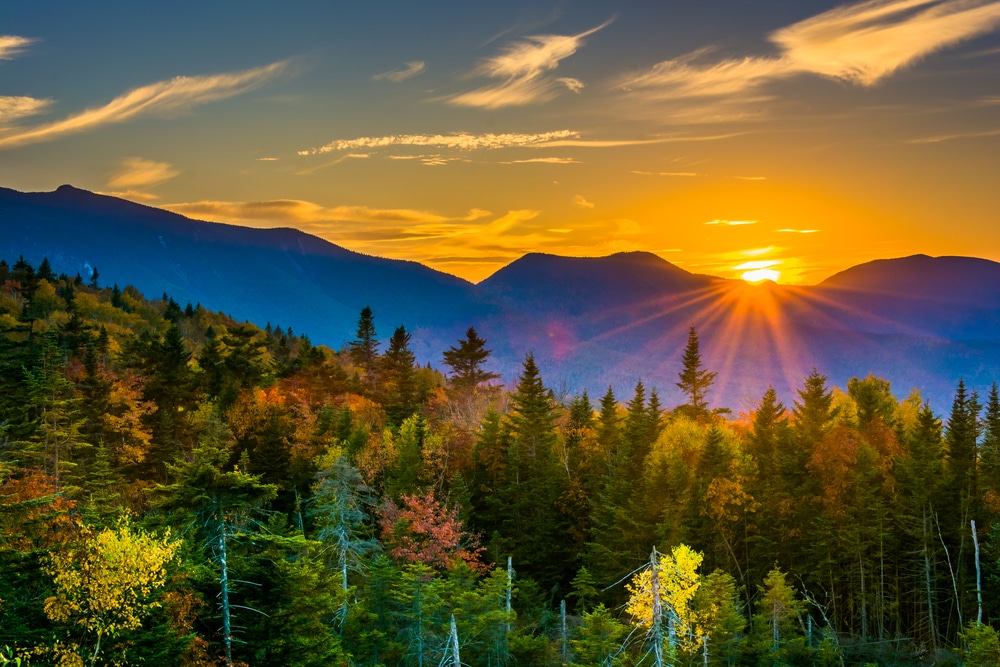 As you gear up for your hikes in the White Mountains, we'd like to help you narrow down your list.  Here are 7 of the most popular hikes in the White Mountains to consider for 2021.
Located 35 miles from North Conway, the Presidential Traverse has stunning views and rugged terrain, making it one of the most popular hikes in the White Mountains. It's for avid and experienced hikers, though!  The 18.9-mile hike is rocky and windy even during summer. If you are a strong hiker, you can complete your hike in a day. If you are a day hiker, you should start your hiking before dawn. Go prepared with a headlamp, and ready to handle the cold temperatures, sun exposure, and high winds.
The Artist bluff trail is found on the Bald Mountain and is easily accessible for most hikers. You'll love the colorful wildflowers and an excellent view of Echo Lake. This hike is especially magical during the fall foliage season.
The Franconia ridge loop trail is one of the most beautiful hikes in the White Mountains. The trail extends across 3 mountain ranges and goes for 8 miles. It's a pretty heavily-trafficked hiking trail, and even includes a waterfall. This trail is best left to experienced hikers.
There are a lot of waterfalls in the White Mountains, many of which you can enjoy while hiking. If you would like a hike to a waterfall, then Arethusa falls is an ideal one. The waterfall drops an impressive 160 feet, and this hike can be extended to Frankenstein cliffs and Ripley Falls which are just nearby.
If great mountain views are what you're after, head to the 2.6-mile hike that leads to the middle Sugarloaf. Extending your hike just a few more miles takes you to North Sugarloaf, where you'll enjoy even more panoramic views of the White Mountains.
6. Tuckerman Ravine to Mount Washington
Mount Washington has the highest peak in the White Mountains, and there are a number of ways to get to the top – including the Mount Washington Cog Railway, which requires no hiking! One of the routes you can use when going to Mount Washington is the Tuckerman Ravine.  This hike is truly a sight to behold. The total trip will be 8.4 miles.
7. Welch-Dickey mountain loop, Waterville trail
The Welch-Dickey mountain loop is in the Southern part of the White Mountains national forest. It's not as busy as other hikes, which makes it a great place to go when you want to escape the busy summer crowds. The Waterville trail is about 4.5 miles of long climbs, flat and sloping edges that take you to Welch and Dickey mountains. Just be cautious after the rain, because the granite edges in the trail can be slippery.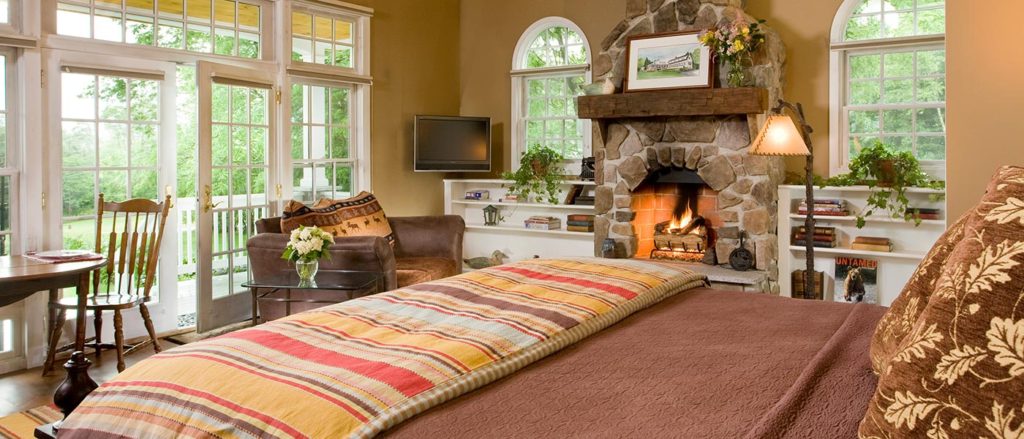 Stay at the best bed and breakfast in the White Mountains
If you are planning a summer getaway, make our White Mountains Bed and Breakfast your preferred destination. After exploring any or all of these hikes in the White Mountains, you need somewhere to rest before you go on your next adventure. That's where the charming and luxurious guest rooms at the Sugar Hill Inn come into play!
It won't take long for our home away from home to become your new favorite getaway.  Book now and enjoy your stay this summer in New Hampshire's White Mountains.