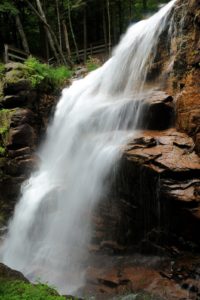 If you're looking for things to do in the White Mountains this fall, other than gaze at the swoon-worthy fall foliage that is all around, we have a few ideas. It all starts with a stay at our luxury Bed and Breakfast, located just minutes from the popular Franconia Notch State Park. The Sugar Hill Inn is renowned for its romantic ambiance, luxury amenities, world-class restaurant, and extensive wine list. This fall is the perfect opportunity to discover new waterfalls and hiking trails, seek out picturesque covered bridges, and otherwise take in the incredible scenery of the White Mountains in the fall. To get started on your journey, book your room at our White Mountains Bed and Breakfast today.
10 Memorable Things to do in the White Mountains This Fall
New Hampshire's White Mountains are known for their soaring beauty and have a stellar reputation for fall foliage. This fall is already off to a wonderful start. Fall Colors should reach their peak within the next couple of weeks, but the show will stick around through October. The colors of fall set the perfect backdrop for a getaway to the White Mountains.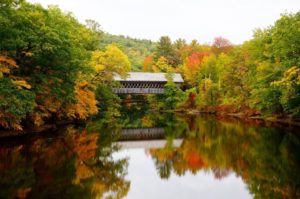 Once you're here, there's plenty of things to do and see. Here are 10 of our favorite things to do in the White Mountains in the fall:
Best Lodging in the White Mountains
There's a lot to love about your time spent at the Sugar Hill Inn in the White Mountains. What sets us apart from other lodgings in the White Mountains is our cozy yet sophisticated vibe you'll find, coupled with a delicious Bed and Breakfast experience and unbeatable hospitality. Whether you spend your days adventuring in the White Mountains or curled up in our cozy accommodations, you'll find that the Sugar Hill Inn is the perfect country hideaway. Sit back and enjoy the good life with us this fall. Book your room at our New Hampshire Bed and Breakfast today.