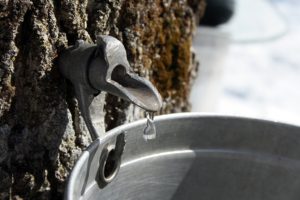 With winter in full swing, it's a beautiful time of year to visit our luxury Bed and Breakfast in New Hampshire's White Mountains. Whether you're looking to take in the scenic winter wonderland, or whether you'd rather curl up in front of the fire place and enjoy some time alone, our Inn is the perfect place to escape. Our boutique Inn has been impeccably restored, and offers a charming, cozy, and sophisticated getaway destination. With all the amenities and luxury of a full-service bed and breakfast Inn, you'll want for nothing during your time in New Hampshire. Though it may not feel like it, spring isn't too far away. As we transition away from winter, it will soon be maple sugaring season in New Hampshire. If you'd like to learn more about this intriguing process, now's the time to plan. Book a room at our New Hampshire Bed and Breakfast today.
Maple Sugaring Tours and Experiences
Maple sugaring is a generations-long tradition in New Hampshire, and marks the seasonal transition from winter to spring. The gradually warming of daytime temperatures, coupled with the still-crisp and cool nights of late winter/early spring, cause the sap in sugar maple trees to flow. Taps can be seen on maple trees all around New Hampshire, each collecting the liquid that eventually is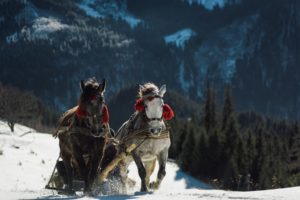 crafted into the sweet maple syrup, sugar, and candy's we're familiar with.
The nearby Rocks Estate hosts an annual northern New Hampshire Maple Sugaring Experience. This 2-hour Saturday program features Native American syrup making, the history of maple sugaring, tree ID, and a tasting of the syrup made onsite at The Rocks. The tour takes place in the former Sawmill/Pigpen, which is one of the many carefully restored historic buildings on the property, and also includes a horse drawn wagon ride through the beautiful property. These hands-on maple tours are offered during the last three weekends of March and the first weekend of April in 2019.
Settle in and enjoy the winter at the Sugar Hill Inn Bed and Breakfast in New Hampshire, and get in on these sweet New Hampshire traditions in 2019. Book your room today.