Do you need some creative marriage proposal ideas? One of our favorite things to do is to help plan marriage proposals! We help with many every year and each one is so much fun. Each proposal we work on is unique to the couple. One couple met at a Brad Paisley concert so everyone listened to him at dinner. The right music can be a great start.
The White Mountains always make for a beautiful backdrop.  Staff take care of all the details from ordering flowers, to photographs, pouring your champagne, and decorating the room with rose petals. Our Inn is formal enough to make this an incredible and romantic experience. Schedule a massage for the perfect treat. If you have never had a massage, try one.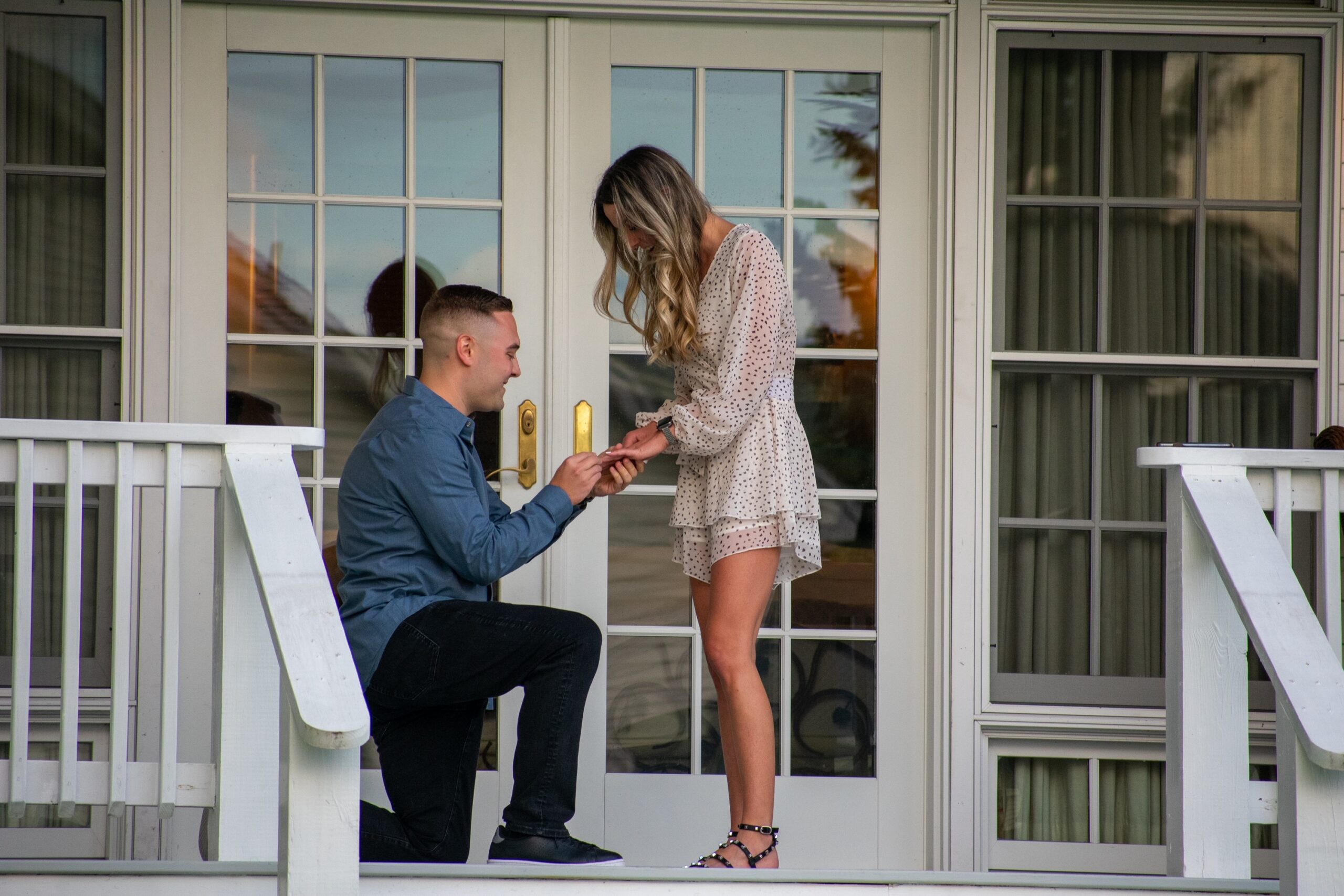 The Inn is also casual enough to make sure you have a fun experience and feel like you can be yourself. Our rooms offer privacy and romance. Try our whirlpool tubs and fireplaces. Take a swim at the pool together. Watch the sunset.
You can propose on top of a mountain  (Canon, Mt. Washington etc.) or over a candlelight dinner. White Mountain National Forest also includes many waterfalls. In 2021, we partnered with new vendors to provide you with adventures. Consider proposing on a helicopter tour, on a guided hike, or on our rock climbing adventures.  We will always go above and beyond to make sure you always remember this experience.