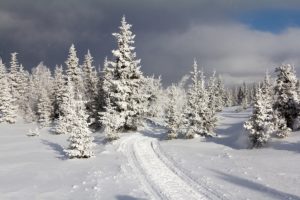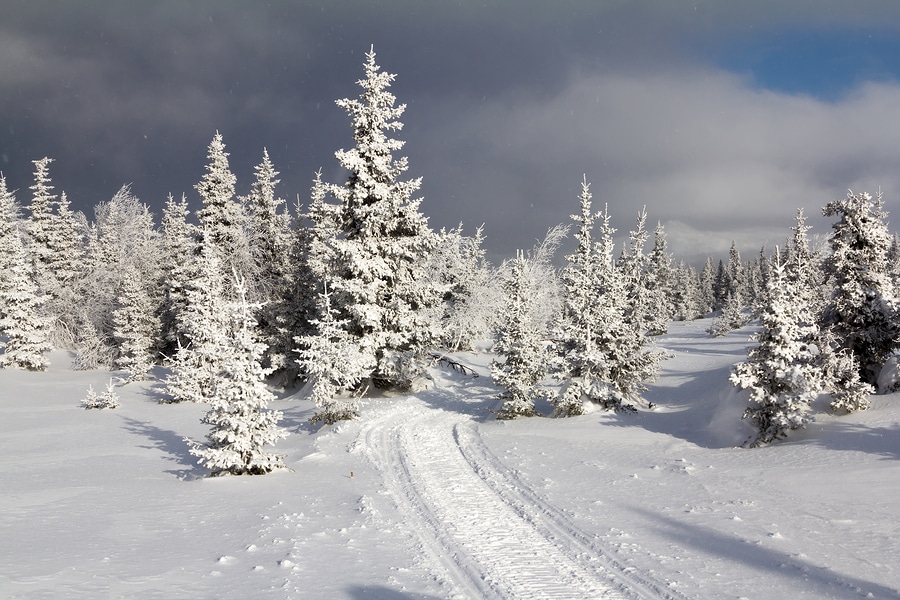 Have you ever ventured down the scenic snowmobile trails in the White Mountains? If not, this winter is your perfect opportunity. We know just where to stay, too. Our luxury Bed and Breakfast, located just minutes from Franconia Notch State Park, offers luxury suites, an award-winning restaurant, and the finest hospitality in all of New Hampshire. It's close to many of the area's top attractions, making this your perfect home base for all of your winter adventures in the White Mountains.
Spend your days on snowmobile trails, or mix it up and plan in some time for cross country skiing, snowshoeing, and downhill skiing or snowboarding, too. Whatever it is you like to do when winter hits, you'll find it in the White Mountains. Book your stay at New Hampshire's Best Bed and Breakfast today!
The Best White Mountains Snowmobile Trails
In total, New Hampshire has over 7,000 miles of snowmobile trails to explore, and many of them are right here in the White Mountain National Forest. You don't even have to travel too far away from our Inn. The closest and most accessible trail is the Franconia Notch State Park Recreational Trail. This 20-mile trail is paved for hiking during the spring, summer, and fall months, but in the winter it becomes a popular destination for snowmobilers. You can also pause snowmobiling for a bit and explore the other great attractions in this area, including the Flume Gorge, the Old Man of the Mountain, Cannon Mountain Aerial Tramway, and Echo Lake.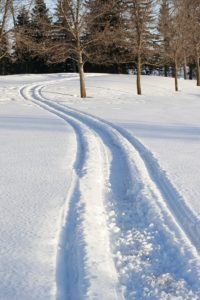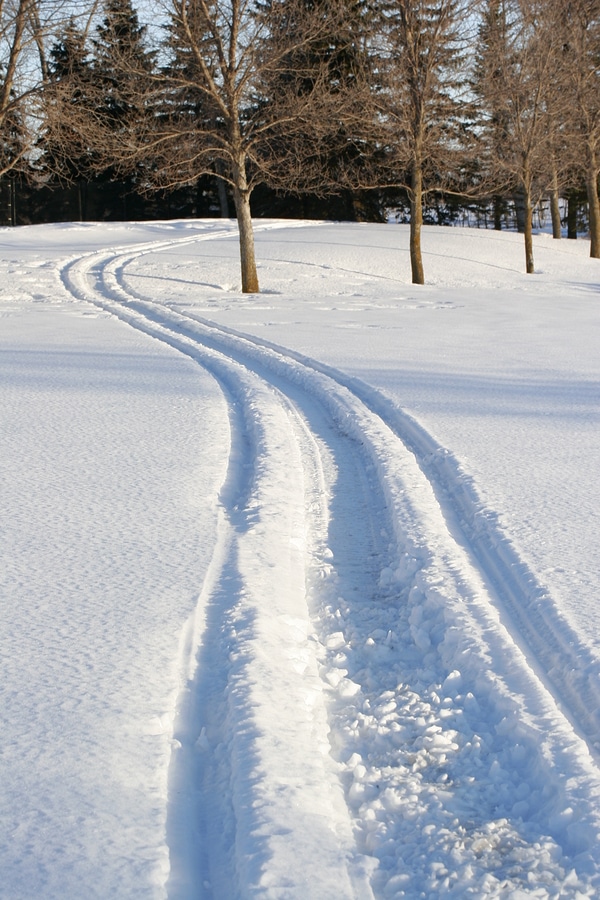 Other great snowmobile trails include the Ammonoosuc Rail Trail, which offers 19 miles of snowmobiling fun between the towns of Littleton to Woodsville. A little further away you'll find the Presidential Range Rail Trail. This trail offers 18 miles of snowmobiling along the northern edge of the White Mountain National Forest. In nearby Gorham, you can extend your day on White Mountains Snowmobile trails by heading to the Lead Mine Trails in Gorham. This area offers astonishing close-up views of the White Mountains and the valley below.
If you aren't up for heading out on your own adventure, there are also a number of White Mountains snowmobile tours you can take as well. Northern Extremes Snowmobiling in Bretton Woods offers a Mt. Washington Half Day Tour. The journey will take you up Jefferson Notch Road, which is the highest maintained road in the State of New Hampshire. Keep your eyes peeled for moose along the way!
Alternatively, Sled Adventures offers a number of tours, including one through the beautiful Franconia Notch.
Stay and Dine at our White Mountains Bed and Breakfast
There are hundreds of miles of snowmobile trails to enjoy in the White Mountains, many of which travel through untouched and pristine wilderness. It's extraordinarily beautiful up here in the winter, and therefore it's the perfect time for a winter getaway. There's only one place that offers you luxury suites, modern amenities, and an on-site and award-winning restaurant, and that is the Sugar Hill Inn Bed and Breakfast.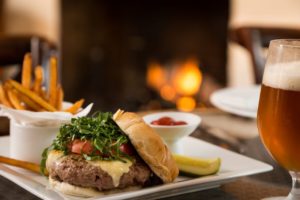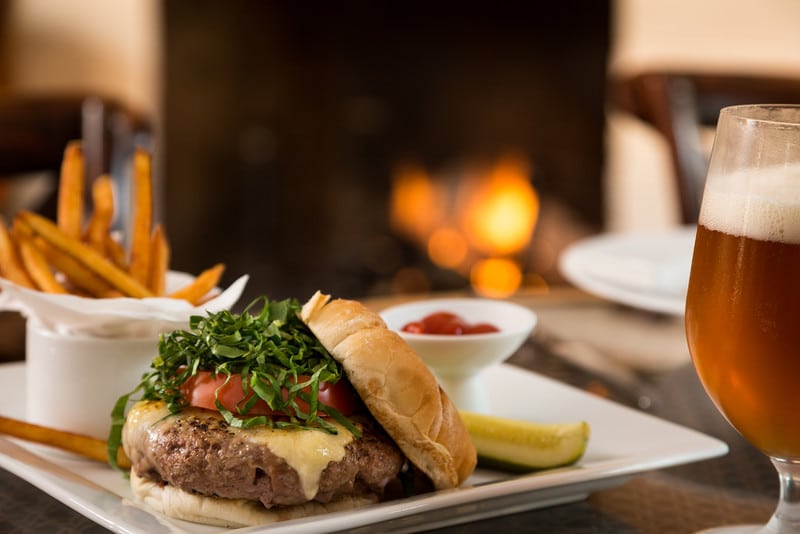 The restaurant at Sugar Hill Inn is nothing short of amazing and is an integral part of the experience when you stay with us at our Bed and Breakfast. We use fresh local produce, seasonal herbs grown right here on the property, and as many local goods as possible, like Harmon's Aged Cheddar and Sugar Hill Maple Syrup to craft a meal you'll never forget. Moreover, we have a European philosophy about dining: good food and wine are meant to be enjoyed over long conversations and plenty of laughter. The table is yours for the evening.
The Sugar Hill Inn has received the Distinguished Restaurants of North America (DiRoNA)'s Achievement of Distinction in Dining award for 2009 – 2018. We can accommodate a variety of dietary restrictions, too. Just let us know ahead of time. Go ahead and book your room at our romantic Inn for the winter getaway of a lifetime. Don't forget to make dining reservations at our exquisite restaurant while you're at it!