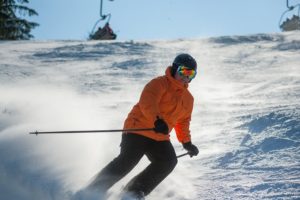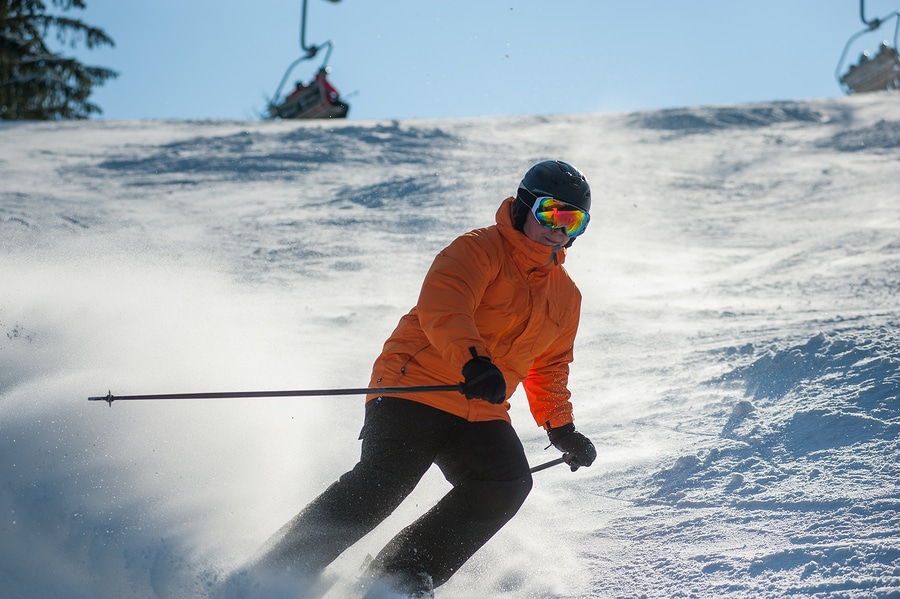 The holiday season has come and gone, and as delightful as it was, we're glad to be moving on even further into winter here in the White Mountains. As we dive into the heart of winter, we find ourselves itching to go skiing every chance we get. And now, with our ski and stay package, it's even easier to get out for some extraordinary skiing, all while staying in luxury at our Bed and Breakfast.
The White Mountains are home to the top ski areas in New England, and we're planning on another long season of skiing. Our romantic Boutique Inn, situated just minutes from some of the best ski resorts in New Hampshire, is the perfect place to unwind and enjoy a meal after a long, cold day on the mountain. Book a room with us today.
Go Skiing Near Sugar Hill Inn
As you may imagine, there are plenty of choices when it comes to skiing in the White Mountains. There is certainly no shortage of premier ski resorts nearby the luxurious Sugar Hill Inn. The 3 places we send guests to most often are Cannon Mountian, Bretton Woods, and Loon Mountain.
Cannon Mountain
Cannon Mountain is located in nearby Franconia Notch State Park and features 11 total lifts, including one 70-passenger Aerial Tramway. At 4,080 feet, Cannon Mountain features the tallest ski summit in New Hampshire, with an incredible 2,180-foot drop, which is the longest in the state. The longest ski run at Cannon Mountain is an incredible 2.3 miles and has plenty of terrain for intermediate and beginner-level skiers, as well as some for experts.
Ski and snowboard rentals are available at Cannon Mountain in the Peabody Lodge, and there are 5 different places to eat on the mountain, ranging from a small store to a full-service cafe. The best part of Cannon Mountain is that it's only 10 minutes from our Inn to the slopes!
Bretton Woods
Bretton Woods has been rated one of the top ski destinations on the East Coast for the past 5 years, which isn't surprising if you've skied there. They have a variety of trails for all skill levels and two awesome freestyle terrain parks. It is the largest ski area in New Hampshire, and it is suitable for all variety of skiing and snowboarding. Bretton Woods has 63 trails and 35 glades, and there are ten lifts, including the new Bretton Woods Skyway 8-Passenger Gondola and four high-speed quads to get you there.
If the weather isn't cooperating, Bretton Woods has snow-making capabilities on 92% of their trails to keep the fun around longer. They also offer night skiing, which is a magical experience you must enjoy at least once in your lifetime. It's still very close to our Inn, at just 25 minutes to the east of us at the historic Mount Washington Hotel.
Loon Mountain
Loon Mountain is an accessible destination perfect for a variety of skiers. It, too, has been highly rated amongst other East Coast Ski hills, and it is known to have one of the best terrain parks in the region (there are 6 terrain parks here total). It's also home to the only superpipe in all of New Hampshire, making it the perfect place for the most adventurous skiers and snowboarders among us. Beyond that, Loon Mountain is home to 61 trails and 8 glades to enjoy, and their longest trail is 2.5 miles long. Like Bretton Woods, they can make snow on the majority of their trails for those times when the weather just doesn't cooperate.
Loon Mountain is the farthest away, at a mere 45-minute drive from Sugar Hill Inn.
The Best Lodging in the White Mountains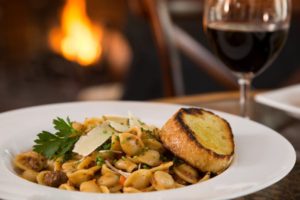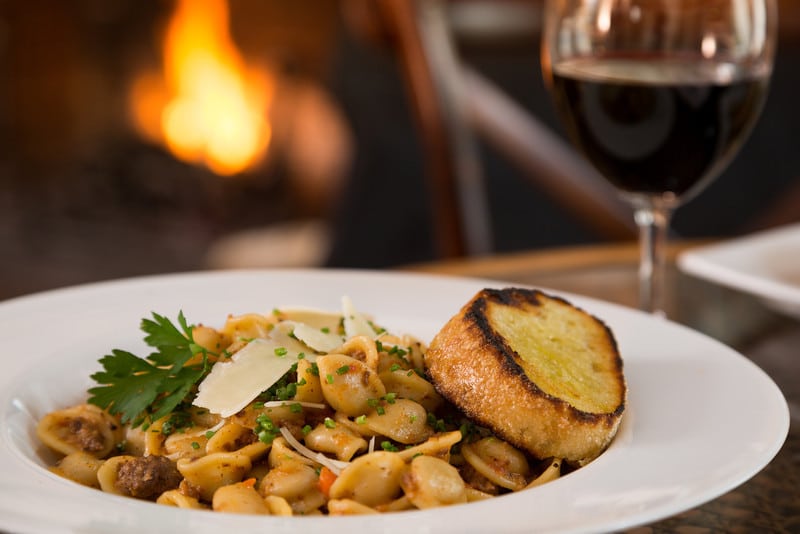 While you're certainly in for a treat on these slopes, the best part about staying at the Sugar Hill Inn, is coming back after skiing for tea, hot cider or your favorite beverage from our tavern, followed by dinner in our world-class restaurant. We offer European style dining, meaning the table is yours to enjoy for the night. Sit back, relax, and let us take care of you! Our exceptional hospitality is at the forefront of everything we do.
If you know you want to head to slopes this winter, take advantage of our incredible ski packages for guests staying at our Bed and Breakfast. Our goal is simple: To get you here and on the slopes faster! The winter months in New Hampshire are popular; get your reservations at our luxury Bed and Breakfast booked today!