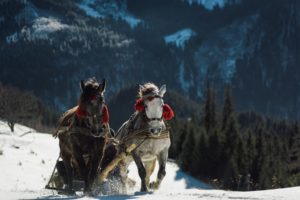 Now that Thanksgiving has come and gone, it's time we turn our attention towards the upcoming holiday season. Winter is special in the White Mountains, and certainly something worth experiencing at least once in your lifetime.  Whether you plan to visit family in the area, or just want to carve out a little time for a romantic getaway this winter, now is the perfect time to plan a getaway to the romantic Sugar Hill Inn during the upcoming holiday season. Book your room today, and enjoy the sights and sounds of Christmas in the White Mountains.
Christmas in the White Mountains
As we like to say at this time of year, "over the river and through the Notch, to the perfect old fashioned White Christmas at the Sugar Hill Inn." We know just how busy and overwhelming the holiday season can be, and how important it is to schedule in time for yourself. As the snows begin to fall, getaway to the beautiful White Mountains of New Hampshire; a veritable winter wonderland in waiting.  Here, you can relish in the fresh snows of winter, cut down your own Christmas tree, travel back in time to a picture-perfect old-fashioned Christmas, and enjoy a day of skiing at Cannon Mountain.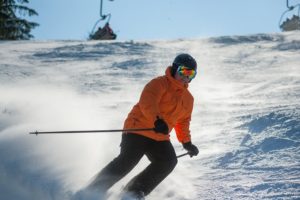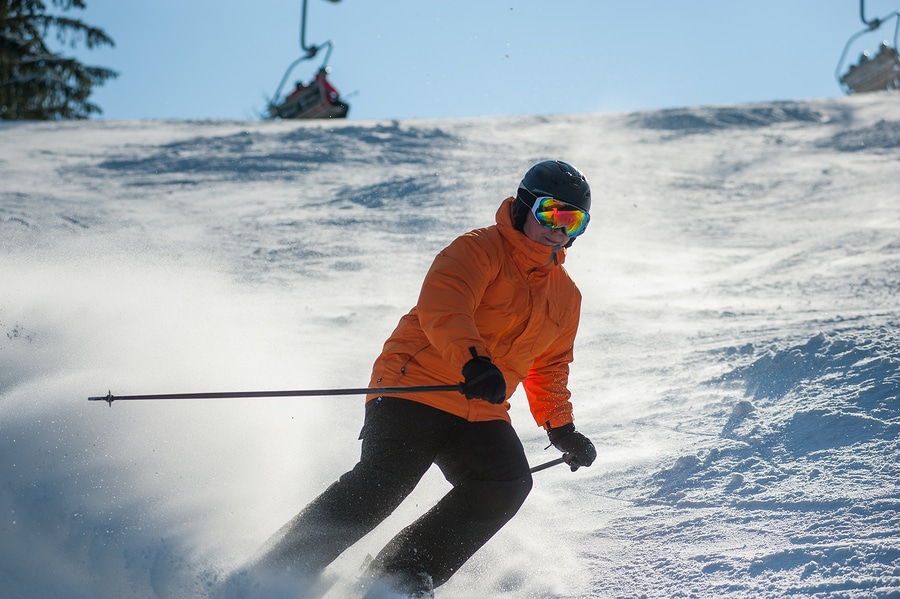 Just because winter snows have blanked the mountains and roads doesn't mean you can't get up into the mountains to enjoy the scenery.  In fact, a drive through the Notch and across the Kancamagus Highway will inspire and delight with amazing views and scenery. If you're looking for a fun and safe way to enjoy panoramic vistas in the White Mountains, try a Snowcoach Tour.  Snowcoach Tours leave from the Great Glen Trails Outdoor Center and travel partway up the Mount Washington Auto Road, ending at a point about 2/3 of the way to the summit.  Most tickets are sold on a first-come first-served basis, but you can make advance reservations for the first trip of the day. Tours start in December, and will continue through March.
If there's one place that simply must be on your holiday to-do list in the White Mountains, it's a trip to Rocks Estate in nearby Bethlehem.  This gorgeous estate, once the home of Chicago businessman John Jacob Glessner, is a picture-perfect estate reminiscent of a Norman Rockwell painting.  The Rocks Estate embodies the Christmas spirit in New Hampshire, and has long been a top destination for families looking for their perfect Christmas Tree. While you're visiting the farm, don't miss your chance to take horse-drawn carriage ride through this winter wonderland. A brisk stroll along the Scrapbook Trail is also a must, as it features informational estate history and gorgeous mountain views.  Before you leave, stop by their gift shop for one-of-a-kind goods, and perhaps even your own intricately decorated wreath. When you book your room at Sugar Hill Inn, choose our Prelude to Christmas Special, which includes this quintessential holiday experience at Rocks Estate.
If venturing into the great outdoors this winter isn't for you, the area around Sugar Hill Inn is also a wonderful place to shop for those hard-to-find Christmas gifts.  Great places to look include Harman's of Sugar Hill, Chutters of Littleton, Rocks Estate's gift shop, and the Wren Gallery in Bethlehem. Afterwards, warm up with a drink by the fire in the Tavern at Sugar Hill Inn.  Stay in the Tavern, where you can enjoy a romantic fireside meal, or transition into our dining room for a decadent four-course meal. Either way, you'll enjoy an exquisite end to your evening at the Sugar Hill Inn, who has been awarded the Distinguished Restaurants of North America (DiRoNA)'s Achievement of Distinction in Dining award and the Wine Spectator Award of Excellence.  Book your room today, and celebrate the Christmas in the White Mountains with us this year.