Chapter 18 The Art of Innkeeping
I first met Karen in 2008 and she was also on a mission. I did not realize this until recently but both of us were seeking the perfect slice of New England life. However, we each had our own definitions.
The first thing that you will notice when meeting Karen is that she is very attractive and tall. The second thing that you will notice is her wonderful Southern accent. Don't be fooled by the accent, Karen has New Hampshire roots unlike me. Her father was from Lincoln New Hampshire. After Graduating from Plymouth State University and serving in Korea, on the advice of his sister, he settled in Metro Atlanta and met Karen's Mother. Every summer the family would travel north to visit Grammy in Lincoln New Hampshire. Karen loved those trips and never wanted to go home.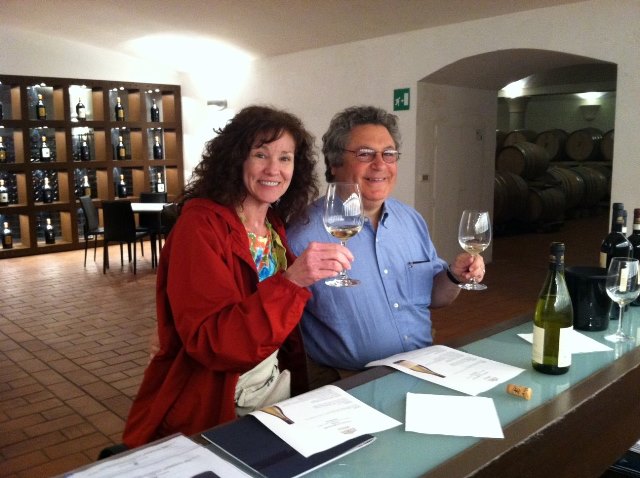 In those days Lincoln was a very different community. This was before skiing at Loon Mountain and before the interstate. Actually Grammy's house was move to make way for I-93. Lincoln was a small closes knit community. This was a family town. A paper mill was the largest employer and everyone knew someone who worked there. The main street was store lined and sidewalks connected the town. As a kid, Karen would ride her bike to the soft serve ice cream shop and would order a cone with Jimmies. In the North East sprinkles are known as Jimmies. That was news to me. Karen also had fond memories of swimming holes, mountain hikes, lazy summer days and the famous Clark's Bears.
It was always Karen's goal to move back to New Hampshire someday. With the responsibilities of everyday life, career and raising three wonderful children that goal was postpone but not forgotten. While Karen owned a very nice home in a quiet neighborhood of Marietta, Georgia, to get anywhere meant getting in the car and fighting traffic. It was time for a change. With the kids grown the plan was back on. Karen was looking for the perfect New England town where she could find an older home around the corner from Main Street and walk to the Library, Church, and stores and meet friends for coffee.
Over the years Lincoln had become much more touristy with a lot of development and maybe not enough careful planning. So Karen set her sights on Littleton. Littleton just 10 minutes north of Sugar Hill has a great main street and a lot of character. A recent survey of America's best small towns ranked Littleton as number six.
Karen is not one to procrastinate. On her very first day she stopped in at the New Hampshire employment security office to get a list of job offerings. I can't say whether it was fate or luck but the Sugar Hill Inn was on the list. We were looking for a part time front desk person and help with the laundry. Karen said that she really needed full time employment but could do anything that needed to be done. Front desk is the most important job at the inn because it involves all the important detail of running the inn and a lot of guest interaction. Karen was naturally good at the job. When I would over hear Karen on the phone, you would think that she had been trained by the Ritz Carlton. At the time Karen report to Theresa, the Assistant Innkeeper so I did not have that much direct involvement.
While I didn't know it at the time, Karen had given buying a Bed and Breakfast serious consideration. She toured both the Mullburn Inn and Horse and Hound when they were for sale. She particularly liked the Mullburn for it's in town location and that the home had originally belonged to the Woolworth family. This had extra significances in that Karen's parents had met at a Woolworth lunch counter. The bed and breakfast had an antique stove that was a gift from Thomas Edison.
At the end of the busy season, after fall foliage, Karen and I have different accounts of things but basically the inn was very slow, there was little work available and I was being very cautious due to the financial crisis the country was facing. In early spring Theresa announced that she was leaving and I quickly offered Karen the position of Assistant Innkeeper. Karen was visiting family in Georgia and started the following week.
With Karen's diversified career in Tourism, Property Management, Real Estate, Home furnishings sales, Accounts Payable/Receivable plus her Martha Stewart home making skills of baking, gardening, sewing, entertaining and decorating she was the perfect replacement for Theresa.
Karen was a self-starter and jumped right in to the position. I was pleased from the start. Sometimes I am too nice with vendors that are not doing their jobs as well as they should. I was impressed with her willingness to fight for the inn. I am sure that Karen would recount in that first year that I overly micro managed and called her too frequently at home about things that could have waited for the next day.
One day Carol, our decorator, dropped off her bill, at the front desk, for redecorating the Moses Aldrich room. Karen could not resist commenting on the price. I explained that it included custom window treatment, bed skirt and rug. We had just recently re-tiled the bath room with beautiful natural stone travertine. Karen was right, if we were going to improve all 14 rooms we needed to make each dollar go further. Karen said that she could do it for less and she was right. We had just renovated Wildflower and the room needed curtains. This was Karen's opportunity to take charge. She brought me to a small work shop on a side street in Littleton. They had tons of books full of fabric samples. I have to say looking at all those samples made me tired. It had exactly the opposite effect on Karen. Karen loves beautiful fabrics and could have spent all day in the shop. The curtains were ordered and were perfect for the room and did save some money by cutting out the middleman.
Up to this point we worked well together but we really knew nothing about each other. Back then we did not serve on Thanksgiving so I invited Karen to have dinner with my daughter Sara and me at the inn. At the last moment Sara backed out, so we had dinner just the two of us. I guess you can say that it was our first date. I made the turkey and Karen made the sides. We had a table for two in the Inn's dining room in front of the fire. We share a bottle of Tavel, a dry rose from the Rhône Valley in France. We each shared our life's story. I spoke about being a single dad, my parents, and my plans for the inn. Karen spoke about her two sons and daughter and why she had moved to New Hampshire. The dinner was most enjoyable. And while there were no sparks of romance, from that point on, we were friends.
As I explained in an earlier chapter every year after our busy season I would take the management team away to celebrate another season. Karen was now a part of the team and we were on our way to Quebec City with our Chef Val and his wife Nancy. We had three rooms at the fabulous Auberge Saint-Antoine. It turned out that Karen and I were very good travel partners. We discovered that we liked doing the same things and enjoyed each other's company. Quebec is so romantic at some point we naturally held hands and our relationship instantly changed. There was chemistry. We explored the city, enjoyed great food and wine and purchased our first painting together. It was definitely apparent to Val and Nancy that something was up.
In running the inn I like to think outside the box. Karen had a way of understanding what I was thinking and to encourage my ideas and to contribute with insightful feedback. Our hotel in Quebec had Nespresso espresso machines in all the rooms and I was very impressed. For Christmas that year Karen purchased a machine for me. Shortly after that we added then to our suites and today they are in all of our rooms. We are the only lodging property in New Hampshire with them.
We clearly liked working together. Karen would come in early and help me prep for breakfast. On many projects Karen would take the lead such as expanding the parking lot, new outdoor lighting and the design for renovating Bickford. If you ask Karen about her contribution to the inn her answer will be modest. However, the truth is that Karen has extremely high standards and the inn would not be what it is today without her. Innkeeping is a very demanding lifestyle with long hours. I truly appreciate the sacrifices Karen has made for the success of the inn.
To preserve our sanity Tuesdays and Wednesdays are date nights. The restaurant is closed and Lexi will watch the front desk and wait for check-ins.
Even more then working together we enjoyed traveling together. We had the most romantic trip to Napa and Sonoma. I remember sitting on the patio at Domaine Carneros sipping champagne with a view of the vineyards. I introduced Karen to the world of fine wines and have discovered that she has an excellent pallet. On that trip Karen added the Hess Select Cabernet Sauvignon to our wine list.
On a November 2012 trip to Charleston, SC I proposed to Karen. We were married at the Sugar Hill Inn the following April. We closed the inn and invite 25 of our closest family and friends. Guests started arriving on Monday. Various events were planned for the week including lunch at the Mount Washington on Wednesday and dinner at Chang Thai on Thursday. The chef was given the choice of being a guest or being the chef. His answer was fast. "No one else is going to cook in my kitchen". The ceremony started at 6pm followed by hors-d'oeuvres and cocktails in the Tavern. We then had a formal four course dinner in the dining room. Karen and I selected our favorites from Val repertoire; Homemade ravioli for the first course, duck for the entrée and Rivers Edge Pinot Noir from Oregon. Val's duck is the best. We had a 3 piece band and dancing went late into the night. It was truly a story book wedding. On Sunday we headed to the airport for our ten day honeymoon to Italy.
Today we are equal partners in the Sugar Hill Inn.
Want to know more? Read our book "Sugar Hill Inn Art of Innkeeping." Available from Amazon and Barnes and Noble.