Chapter 16  The Art of Innkeeping
If all you need is a decent place to stay while exploring Franconia Notch I can recommend several well run motels.  However, if where you stay is just as important as or sometimes even more important than your day time itinerary the Sugar Hill Inn might be worth considering.
At the Sugar Hill Inn we are all about sharing the good life with our guests and creating experiences that will be remembered.  This means gourmet dining, stylish rooms, attentive service and relaxing surrounding.  As I write this I am sitting at the pool, enjoying the sunshine, taking in views of Mt Lafayette and listening to the soothing sounds of the waterfalls.  It is important to surround our guests with beauty.  Of course that is not hard when almost every window has a mountain view.  We also like bringing beauty inside with stylish rooms, fresh flowers in the dining room and original art.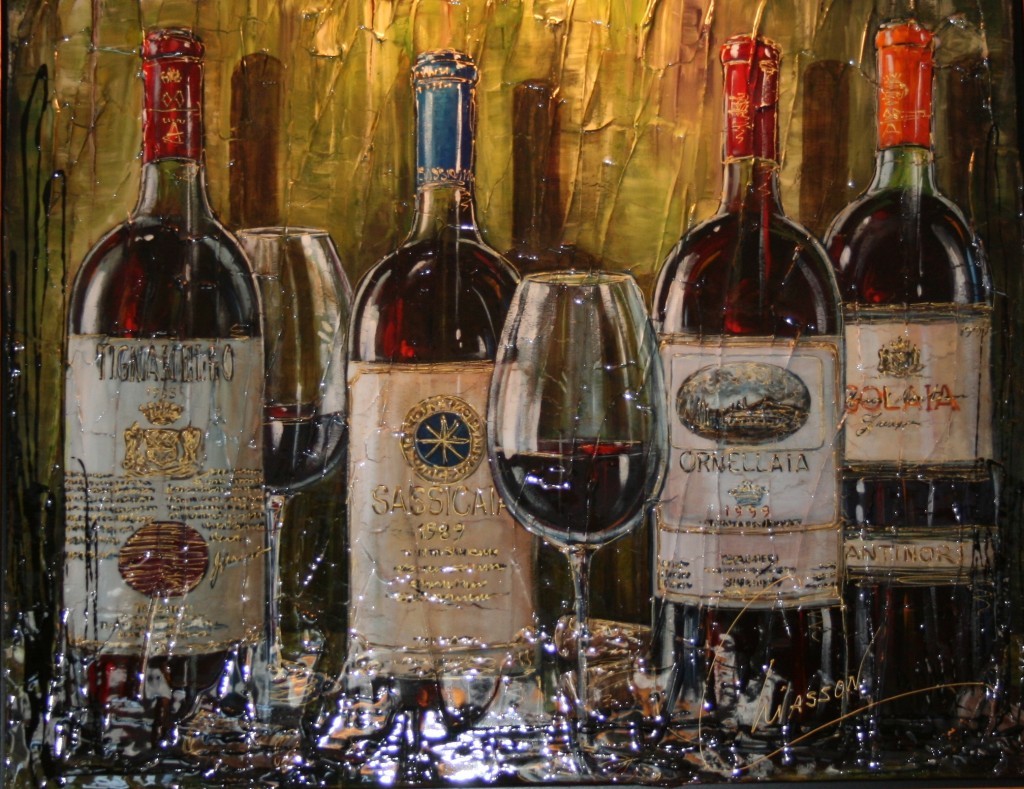 So what is so special about original art?  Don't all hotel rooms have art?  Take a closer look and you will see that nothing is signed in most guest rooms.  That means what you are seeing is just a copy.  That same picture may be hanging in hundreds or even thousands of locations.  Those prints might be decorative but that is not art.  The frames are worth more than the prints.  There are websites with huge inventories that specialize in providing prints to hotels, offices and hospitals.  There are high quality printers that can print to canvas and produce results that look just like an acrylic or oil painting.  In China there are factories where workers copy the work of others.  These workers are very skilled technicians but they are not artists and their work is not art.
While I can't explain the science there is research that shows that original art contributes more positive energy to a room then a quality copy.
There are also numbered limited addition prints signed by the artist.  While these are not originals there is still a connection to the artist compared to larger unsigned print runs.
Now, I am not saying that every lodging property needs to have original art.  If everyone did, it wouldn't be interesting.  We do it because we enjoy being a collector, want to support local artists and hope that our paintings will bring enjoyment to our guests.  If a painting carries you away on a mini day dream, evokes an emotion, or contributes to a room's atmosphere that's all that we can ask for.
Only recently we have starting talking about original art as one the core elements offered by the Sugar Hill Inn.  While we have always loved beautiful art, in the early years we had to focus most of our effort on the fundamentals of inn-keeping.  Our interest in art for the inn has been an evolutionary process that has evolved over many years.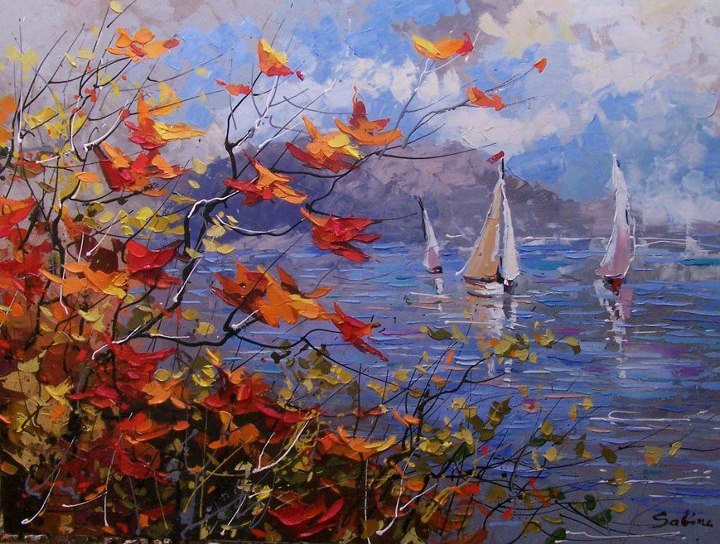 I have always been interested in art appreciation.  Although I was an economics major in college the art appreciation classes were always my favorite.  When on vacation I have always enjoyed visiting galleries, however, I was just a window shopper.  The idea of spending, over $1000, for a painting until recently seem like an extravagance that I could not justify.
When I purchased the inn in 2006 there was nothing of any value.  Just cheap prints in cheap frames and lots of knick knacks from the QVC Country Hour.
I was fortunate to inherit several very nice paintings from my parents.  They had good taste.  They would frequently go to charity art auctions.  A search of these artists on eBay shows that these artists still have a following and their paintings have maintained or grown in value.  It amazes me to think that these paintings that I grew up with are almost 50 years old and they are as beautiful as ever.  In that time so many purchases such as cars and TVs have come and gone but good art is forever.  I hope that my daughter will keep these in the family.
About two weeks after buying the inn Cynthia Knapton walks in carrying two framed limited addition prints and introducers herself as a local artist.  She paints the fields of wildflowers that northern New Hampshire is famous for.  She said I will leave these here on consignment.  Since we had nothing else we said fine.  We thought she had forgotten them.  A year later she came back for her art.  By then we had grown attached to them and offered to purchase them.  Except for the art shows we have participated in, we no longer display art on consignment.  I just don't like inns where everything has a price tag on it.
That first year we also purchased a metal sculpture of a moose from the League of NH Craftsmen in Littleton.  The moose still lives in our herb garden.  League of NH Craftsmen has seven stores around the state and are certainly worth a visit.
I learned that Debbie Aldrich, one of our dinner servers was a talented water color artist.  We were in desperate need for something for the tavern so we commissioned Debbie to paint our view.  The painting was beautiful but when we hung it in the tavern it clashed with the wall paper so we moved it to the Library where it looked really good.  It is now in the Bickford Suite where it looks perfect.  We have learned over the years that finding the perfect location is as important as fining the perfect picture.  When the painting adds to the beauty of the room and the room enhances the painting you have found the perfect location.  My designer side calls it harmony and the businessman in me calls it synergy.  Since then we have purchased two more of Debbie's paintings.  We like that Debbie finds her inspiration right here in Sugar Hill.
Wren (Women's Rural Entrepreneurial Network) in Bethlehem operates the best local gallery.  Wren is a nonprofit organization in northern New Hampshire that helps people start and grow businesses.  They host a new gallery show every month of local artists.  I generally stop in monthly to see what's new.  At Wren I discovered Larry Golden and Paula Wolcott.  Two of Larry's paintings are in the Richardson Suite.  Larry is a very talented instructor of art at the St. Johnsbury Academy.  Paula is a resident of Sugar Hill and her paintings can be found in the Perennial Room and Tavern.  The Sugar Hill Inn is a corporate sponsor of Wren because we would like to see the arts flourish not only at the inn but in the greater community.
I have also purchased art from sidewalk art shows in Sugar Hill, Littleton and Lisbon.  The sidewalk shows are fun because you get to meet the artist.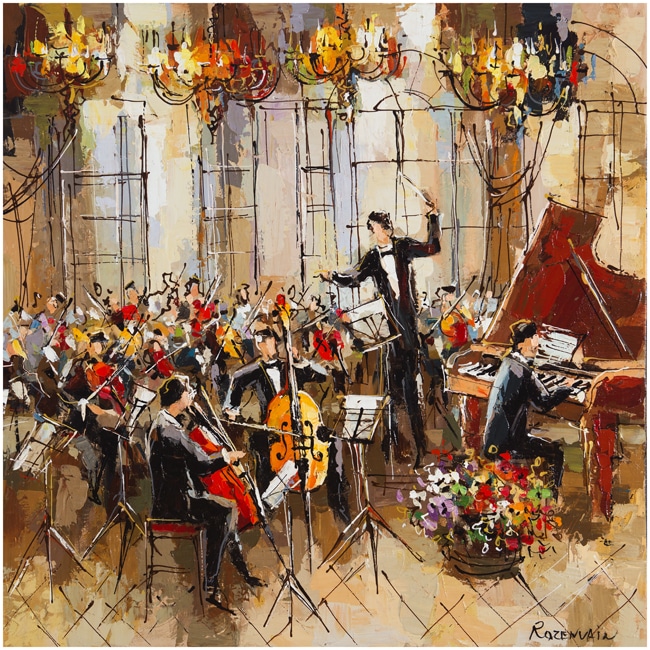 Up to this point most of my purchases had been inexpensive and therefore relatively easy decisions.  We certainly did not yet have a vision about making art an important part of the Sugar Hill Experience although we did like show casing local artists.
In the November 2010 my world was going to change.  Every year after the fall season I would take the management team on a trip to celebrate the end of our busy season and to experience hospitality at its best.  That year we went to Quebec City.  Although the Le Chateau Frontenac is the most famous hotel in the city we stayed at St. Antone, in my opinion the best hotel in the city.  Karen was now the Assistant Innkeeper so naturally she was invited along with Chef Val and his wife Nancy.  At this point our relationship was strictly business.  The second night we had a fabulous dinner at Panache, the hotel's restaurant, followed by ice wine in the lounge.  After all that sitting, food and drink I need some fresh air before going upstairs to bed.  So I explored the quaint cobble stone streets near the hotel.  While nothing was open all the shop windows were lit. I discovered this amazing painting of wine bottles.  I made a mental note that I must come back tomorrow when the gallery would be open.
The next day the four of us toured the city.  By about 4:00pm Val and Nancy had had enough of sightseeing so we drop them back at the hotel and I invited Karen to come with me to see the painting I had seen the night before. The gallery had several paintings by Nathalie Chiasson all with wine themes.  The wine theme resonated with us because we had recently made a strategic decision to increase our wine list from 45 bottles to over 120 bottles and earn the Wine Spectator Award of Excellence.  I loved the painting that I had seen in the window the best.  Karen also loved the painting.  I really wanted to buy the painting but if I had been there myself I am not sure I would have.  I had never purchase a painting of that quality before but with Karen's support and encourage I did.  It was an exciting moment.  We were telling the sales person all about our inn and how this painting would be perfect for our dining room.  You could feel the electricity in the air.  I think also in that moment we became a couple.   That night the four of us dined at another great restaurant called Toast.  That night following dinner I did not walk alone.  The streets of Old Quebec at night are extremely romantic.
We are frequently complemented on the painting and ask about the subject matter and the technique.  The wines are all very well-known Super Tuscans.  Her technique involves multiple layers of paint and glaze.  Her secret ingredient is coffee.
For those of you saying that Quebec is not local, let me remind you that we are only 75 miles from the Canadian Border.
In 2012 when planning the renovations for both Garden and Forest View the idea about art as a component of the Sugar Hill Inn experience came into maturity.  For these rooms the art was not going to be an afterthought.  Now art was going to be in integral part of the planning processes.   We even planned for the proper lighting.  Lighting is so important for displaying art.  For inspiration we spent time Portland, Maine and Quebec exploring the galleries and shops.  In Quebec City we did find two paintings that did inspire us but we needed to pull all of the components of the room plans together first.
When it came time to order the painting for Forest View we learned that it had already sold but the artist would be willing to have us commission something similar.  We would be under no obligation to buy it if we did not like it.  Being a commission we were able to request more blue in the palette and the addition of a mountain in the back ground so that it would look like New Hampshire.  Karen was in charge of the design for Garden and although she had already found a painting she loved, it was the wrong dimensions for above the bed.  The commission process worked so well for Forest View we decided to try it again.  This time we were disappointed.  To our eyes there was an area that looked like dripping paint and we felt that it would be easy for the artist to correct.  However, the artist was insulted and felt that his work was perfect and would not consider any adjustment.  So we purchased the original painting we had seen and placed it across from the bed instead of over it.
By late 2012 we were totally committed to making original art a core element of the Sugar Hill Inn experience but collecting art takes time and we didn't want to prematurely emphasis it until we had reached critical mass.   On a trip to Montreal in November of 2013 Karen and I found a painting by Michael Rozenvain that grabbed my attention.  It was colorful, full of movement and detail.  When buying art from a gallery there is never the reason to feel rush.  Galleries are happy to email you all the details for consideration.  Because of the high taxes in Canada and the lack of sales tax in New Hampshire it generally makes sense to have a painting shipped.  I was still thinking about the painting December and we really needed another spectacular painting for the inn's common areas.  Once again my comfort zone was being test.  I understood that this was a very complex painting that could only be painted by a very accomplished artist.  With Karen's support and encouragement we purchased the painting that is now in the tavern.  We have been very happy with the painting and the positive comments of our guest.
So where do we go from here?  Since we enjoy art collecting it will be an ongoing endeavor.  Now that I have overcome my fear of spending money on art, I will try to constrain myself to one big purchase a year.  Some of our earlier purchases may be retired to make room for higher quality art.  We are very pleased with the positive feedback from our guests.  It is also our goal of trying to encourage the arts within our community.
Want to know more? Read our book "Sugar Hill Inn Art of Innkeeping." Available from Amazon and Barnes and Noble.