The White Mountains of New Hampshire are a veritable playground for outdoor enthusiasts and adventurers. One of the most popular activities in the area during the summer months is hiking. There are also many incredible trails in the area, including the Lost River Gorge and Boulder Caves. It's a beautiful area to explore, with ravines, caves, and more, similar to what you'd experience in Franconia Notch State Park's Flume Gorge.
Lost River Gorge and Boulder Caves are located in Kinsman Notch near the town of Woodstock, which is about a 25-minute drive south of our luxury Bed and Breakfast. With so many great places to explore nearby, it's no wonder so many people choose to stay with us at our stunning White Mountains Bed and Breakfast. Not only do we offer the best accommodations around, but we also house the area's top restaurant.
You'll find the perfect blend of welcoming hospitality and quiet tranquility here. It really is the best of both worlds – and the ideal home base from which to explore the sensational White Mountains. There are still plenty of summer days left – but hurry! Book your room at our White Mountains Bed and Breakfast today!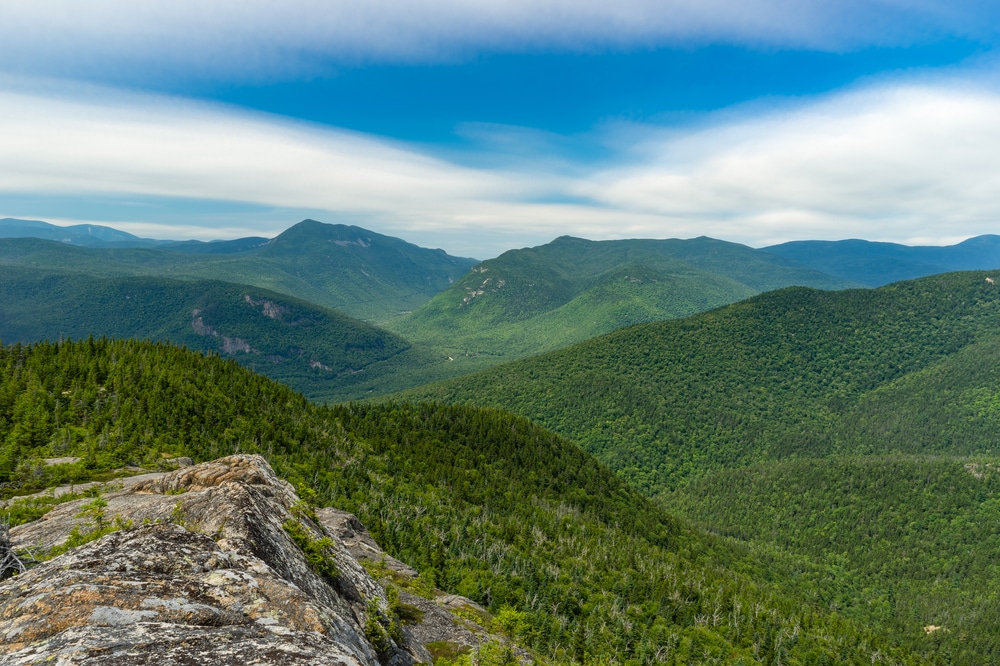 Hiking at Lost River Gorge and Boulder Caves
Lost River Gorge and Boulder Caves is a beautiful place to explore, highlighting some of the rugged landscapes that are common here in the White Mountains. There's a wooden boardwalk trail that meanders along the floor of the Lost River Gorge, allowing you to get up close and personal to the area's jagged rock walls, gigantic boulders, rock-strewn glacial boulder caves, and cascading waterfalls.
The Lost River Gorge and Boulder Caves are perfect examples of how the forces of nature can shape an area. It's a geologically diverse and beautiful area and one of the many natural wonders in the White Mountains. As glaciers from the last ice age retreated about 300 million years ago, they eroded the rocks and formed the gorge we see today.
Today, the area is named the Lost River Gorge because the brook that drains from here disappears below the surface in the narrow, steep-walled glacial gorge – sometimes dropping into caves below. The 1-mile boardwalk through the gorge is a 1-way trail, which keeps the flow of visitors manageable and makes the experience more enjoyable. There are more than 1,000 steps along the journey, so make sure to wear sturdy shoes. The surface can be slippery at times.
Along the way, you'll encounter 11 different boulder caves, which you're free to explore at your leisure. You can expect the journey through the Lost River Gorge and Boulder Caves to take around 2 hours. The boardwalk through Lost River Gorge and the caves aren't the only reason to visit, though. There's also a suspension bridge, a treehouse, and a giant "birds nest," from which you can enjoy a spectacular view of the area. Reservations should be made in advance on their website, as walk-up space isn't guaranteed.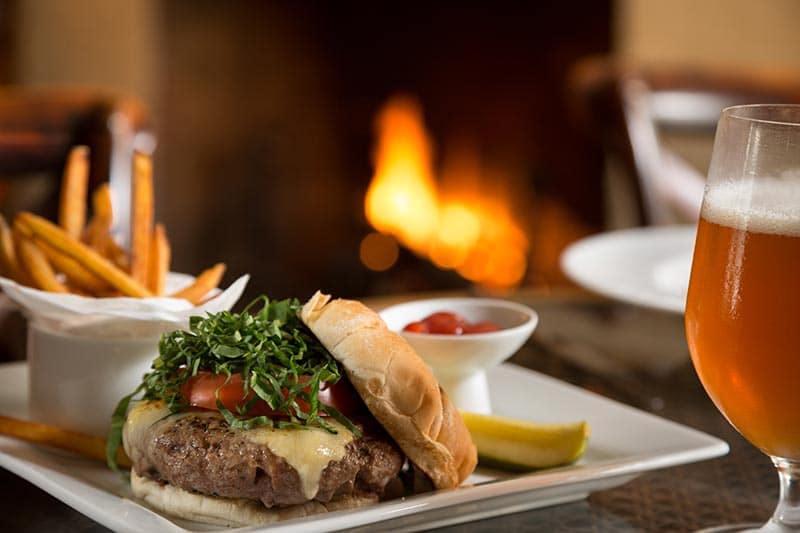 The Best Bed and Breakfast in the White Mountains
With plenty of adventure to keep you busy by day, you'll need equally relaxing accommodations by night. For an unparalleled night of rest in the White Mountains, turn to the luxurious Sugar Hill Inn. Our nine guest rooms and five vacation cottages are each exquisitely decorated and reflect the ideal New Hampshire Getaway. You'll find comfort, romance, high-end amenities, and unbeatable hospitality here.
Food is integral to the experience at our New Hampshire Bed and Breakfast. In the morning, you'll be treated to a sumptuous multi-course breakfast featuring a rotating selection of hot entrees, granola, fruit, muffins, juice, and an assortment of coffee or tea. It's the perfect way to start your day, no matter what you have planned. In the evenings, return to our New Hampshire Bed and Breakfast for an exquisite meal. We begin at 4:00 pm with small bites and cocktails, followed by dinner service.
The Sugar Hill Inn has received the Distinguished Restaurants of North America (DiRoNA) 's Achievement of Distinction in Dining award for 2009 – 2018. Due to the popularity of our restaurant, advance reservations are highly recommended. We'd love to welcome you to our Inn this summer and share the best of New Hampshire's White Mountains. Book your room at our luxury Bed and Breakfast in New Hampshire today!