Innkeeper & Staff
Our Staff is Dedicated to Making Your Visit Memorable
Steve Allen
Originally from Caldwell, New Jersey Steve has many passions most of which consist of drinking espresso, shopping for wine, and traveling to places that also make wine. When he isn't shopping for, or traveling to wine, he is watching a DVD about the wine making process with his golden retrievers. Steve has been known to put parmesan cheese on his dog's food.
He is a gourmet and a graduate of the French Culinary Institute in New York City. Steve is also a graduate of the University of Denver, William and Mary, holds a certificate in financial planning, and a computer programing certificate circa the Nixon administration.
Steve loves and is a true geek for business books. He has read every single book
about hotel management on the shelf at Barnes & Nobles. In the 5th grade, Steve delivered a book report on Conrad Hilton and his future became a little bit clearer.  Steve can tell you the complete history of the Ritz Carlton, the Four Seasons, Marriot, and Hilton.
In 2006, Steve purchased the Sugar Hill Inn even though it had holes in the walls, no air conditioning, and his family was slightly concerned. Moving from New Jersey to New Hampshire is no small change.  It is his vision that is seen in the refurbished guest suites, public areas, and the restaurant.   The Sugar Hill Inn is Steve's  slice of paradise even when that means shoveling snow in a blizzard or getting up at the crack of dawn to make fresh muffins.  Steve for years was a single father to Sara Beth Allen (27), who seriously lucked out.  The best part of moving to New Hampshire for Steve was meeting Karen.  Today they live the perfect life together enjoying the beauty of the White Mountains and running the inn together as the innkeepers.
Steve is currently writing a book about buying the inn. Follow the progress on line.


Karen M. Cail Allen

Originally form Atlanta, Georgia,  Karen is president of all niceties and director of the safety committee. Karen makes Christmas look like Christmas and the flowers you wanted appear at your wedding. Karen is the only person who sings while doing laundry and says she loves ironing. That's one of the many reasons we love her.
When you book a super complicated reservation with fourteen requests Karen is the person who writes up all of your notes. Karen keeps the inn stocked with everything we forget we use.  Karen has three children: Heather, Matthew, and John. Karen spent vacations visiting her Grammy in New Hampshire and made her dream of living here full time happen.  Steve is in his first relationship in ten years with Karen. Their is officially hope for everyone. For two years they attended conferences together, drank wine together, and Steve's daughter threatened to disown him if he did not make the nice lady his girlfriend. It's all very Sleepless in Seattle/New Hampshire.  Everybody won.
Chef Val Fortin
When executive Chef Val Fortin came to interview it was in fact the best day the inn has ever had. He is our Iron Chef, Top Chef, Julia Child, comedian and Charlie Trotter all in one. Val devotes hours to experimenting with new ideas in the kitchen and researching every aspect of the meal that is served on our dishes that he hand selects.
Val brings over 20 years of fine dining experience to the inn. He has worked at the Mount Washington, Bretton Arms, and Sunset Hill House to name a few. Val has been featured on Cooks Corner TV and in New Hampshire Magazine. The Chef is known for his artistry and for being a perfectionist.

Sara Beth Allen
SB is Steve's only daughter. Sara came home from college the summer after after freshman year (2006) and her Father was suddenly residing in New Hampshire. It was her very first  time  visiting  New Hampshire and it was now her home.  Sara never thought Dad would buy a bed & breakfast because who thinks their parent is going to go and do that? It's weird, right? Most Dads are happy with golf clubs and a grill. Not mine.  Dad is determined to be original. Sara is quite proud of him for chasing his dreams even when this means her calls get hung up on because someone wants to make a reservation.  Sara remembers clearly being told that nobody could pick her up from the airport because who would prepare tea time for the guests?  You are welcome. Born in New York City,  Sara asked for the nearest Starbucks and mall. The response she received seemed unsatisfactory at the time. "Dad, Where is the town?" "You are looking at it." She discovered cell phone reception by standing under just the right tree.  Upon hearing about the moose and bear population Sara was afraid to go outside at night for at least two years.
Before the inn had air conditioning Sara spent that first summer reading novels in the walk-in refrigerator and munching on fine cheeses. In 2010, Sara graduated from the Savannah College of Art and Design. Sara works as a writer, photographer, and publicist. The last five years have been nothing less then a wonderfully memorable journey.   Sara has the only Father in the world who understands how to buy nice sheets, purchase a prom dress, and has a Sephora card.
She hacks this website from time to time to maintain it for you! You can reach her at: saraallenproductions@gmail.com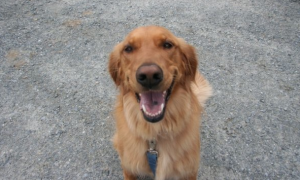 "Mo"- Morgan is Sara's very first and incredibly badass dog from New Jersey by way of a very politically incorrect  puppy mill in Iowa. It's true.  Mo came home from the pet store because Sara used to be really frightened of dogs. Mo enjoys running after bears and likes to visit the farm up the street to converse with the horses. She is presently our parking attendant and will do anything for cookies.
"Bappo" or Kaylee – Kaylee had five homes before retiring to Sugar Hill, New Hampshire. Animal activists in Manchester intervened to save Kaylee's life and stash her in the country.  She enjoys hugs, naps, her tennis ball, the Golden Girls, and cappuccino.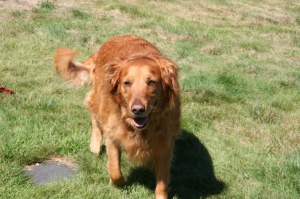 Both Kaylee and Morgan have passed away and we miss them very much.  They will always have a place in our heart and on the website.
Katie – Katie is our southern dog all the way from Georgia with Karen. If Morgan is the athletic dog,and  Kaylee is the fat dog, then Katie is the happy dog. But you are not supposed to compare your children like that.